WAAC WAC WWII Women's Uniform: A Way to Help Preserve History
When we are able to, we like trying to give back to our great town, El Segundo.   There are not many places in town where historical artifacts can be seen (other than our shop, Studio Antiques.)  The one place where townies can visit and/or make donations to is the Friends of the Library.  One of this organization's objectives is to collect and maintain historical materials about our city.  You may have a similar organization where you reside. A week ago, one of the members of the...
How Do You Plan For and Run Your Own ESTATE SALE? Some Practical Tips.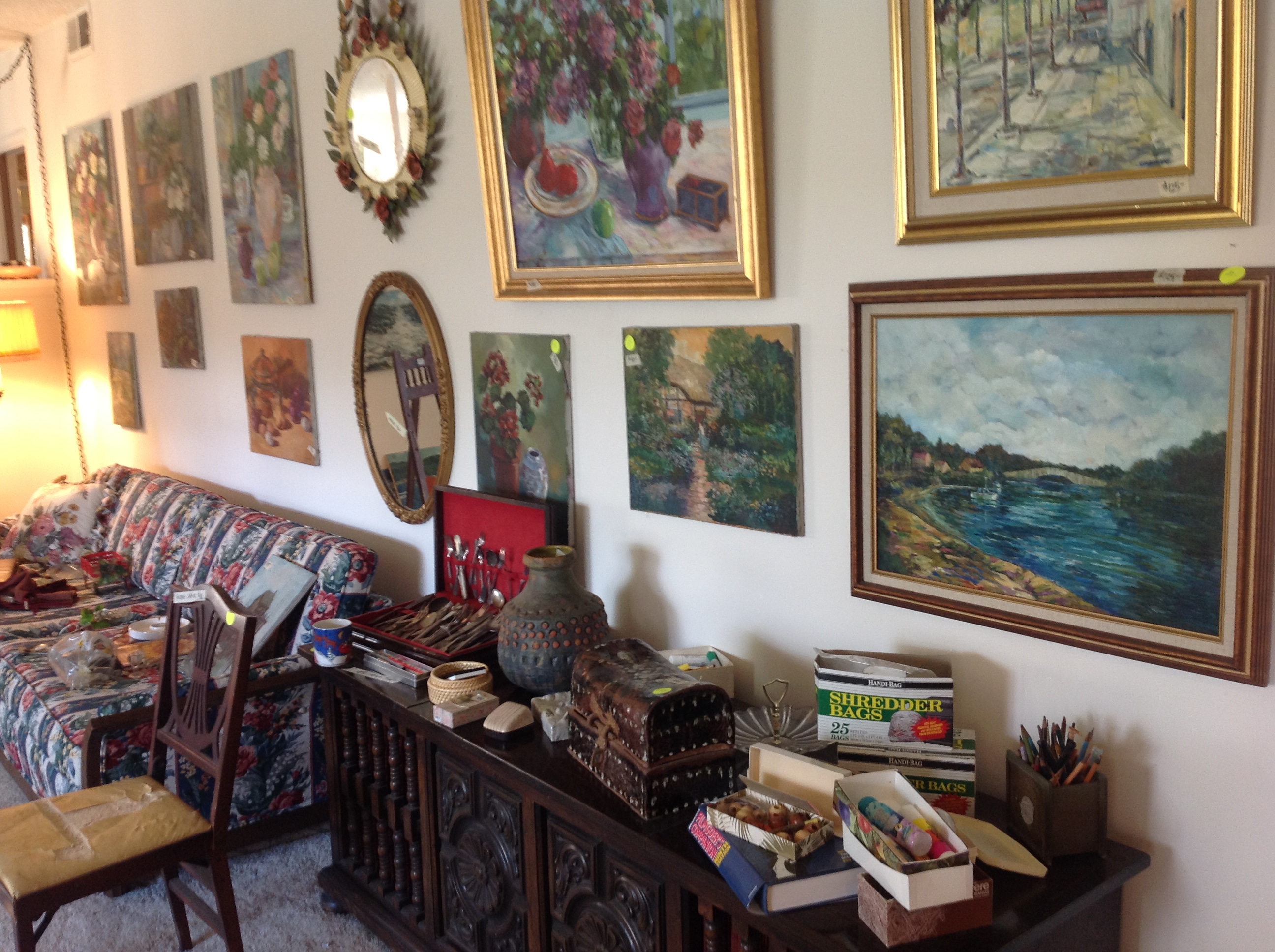 I try to write this blog every Sunday.  I have missed the past few Sundays as Laurence and I were running an estate sale in a local town.  Not only do we have our shop, Studio Antiques, we offer Estate Sale services for other folks.  Increasingly, people are trying to handle this activity on their own. I thought it might be helpful to share a few points on how to run your own estate sale. So, first things first. How is an Estate Sale different than a yard sale? Normally an estate sale...
Our RCA Loudspeaker 106: How the First Electronic Instrument, the Theremin, was Heard.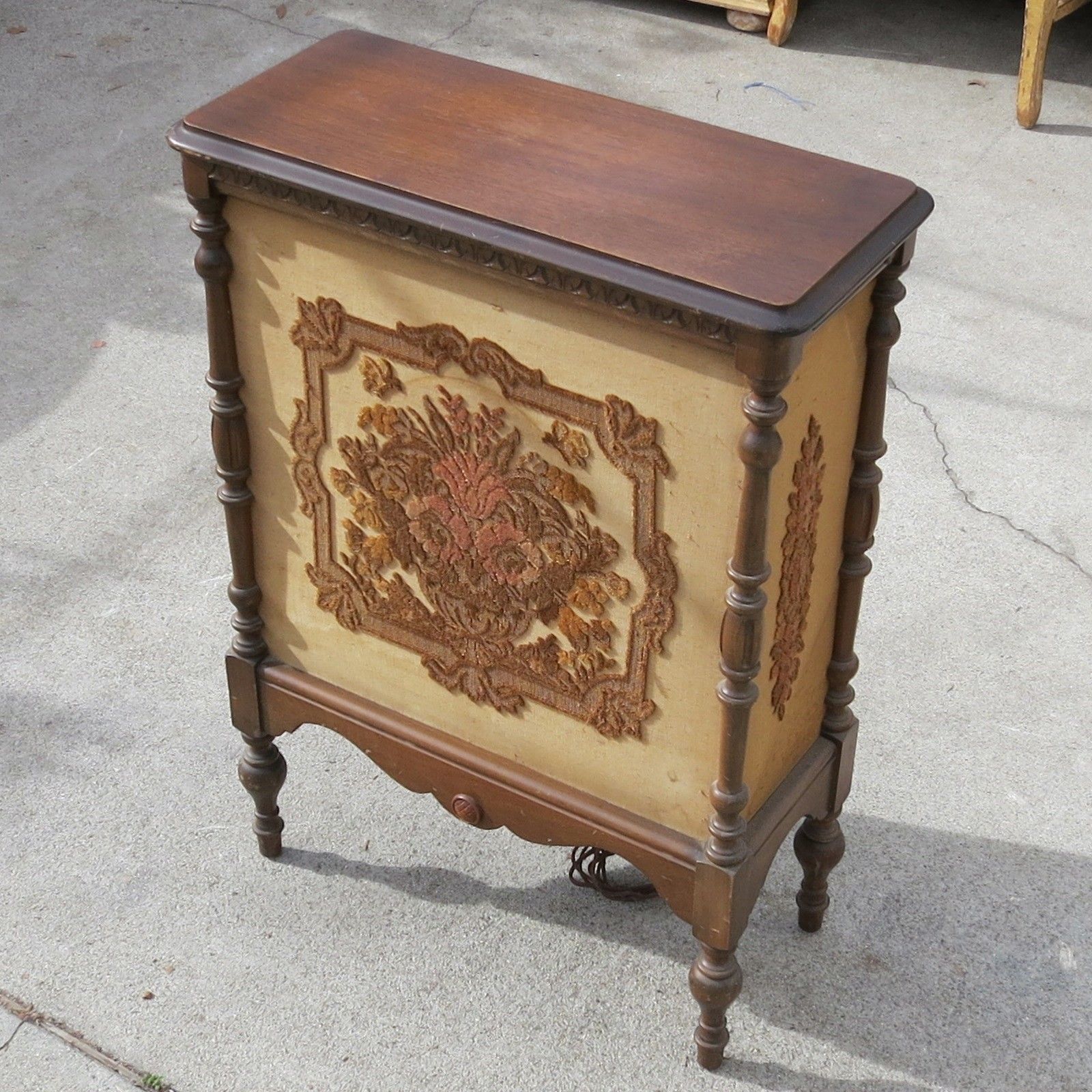 A couple of weeks ago, some folks came into our shop looking to consign this thing: Was this going to be another what the heck is it? Luckily for us, there was a label on the back: Hmm….an RCA Loudspeaker 106 Electro-Dynamic.  That's what we had to work with.  So this is some sort of speaker for a radio then.  I mean, look at it.  Any speaker I'm familiar with wouldn't have a tapestry image like the one on the front.  This speaker was actually manufactured to look...
ART (Afternoon &) NIGHT & Painting Demonstration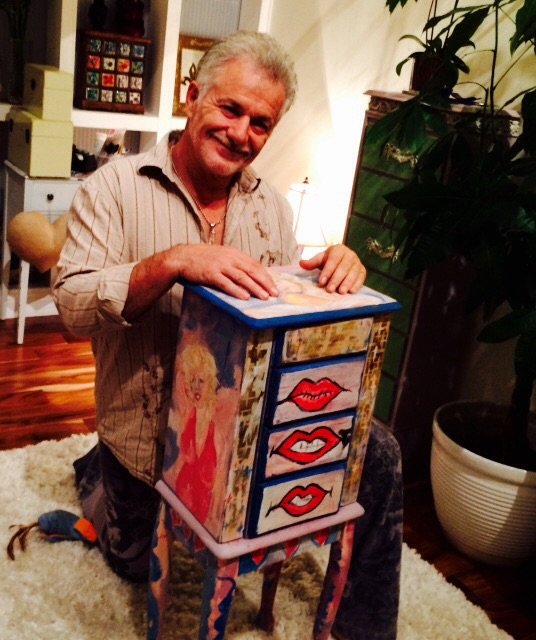 (EL SEGUNDO, CA) (February 13, 2015) – STUDIO ANTIQUES has been a fixture in downtown El Segundo for the past 27 years. Laurence and Sally Martin, the owners, are known for their broad selection of antiques, collectibles and art as well as their appearances in the reality television series "Baggage Battles" and "Storage Wars"; currently airing in the USA and worlddwide. This Friday, February 13th, from 2pm to 7pm, Studio Antiques is proud to present Maui artist, MICHAEL SEAN. Michael...
The Roadium Open Air Market and a Euphonia: A Love Story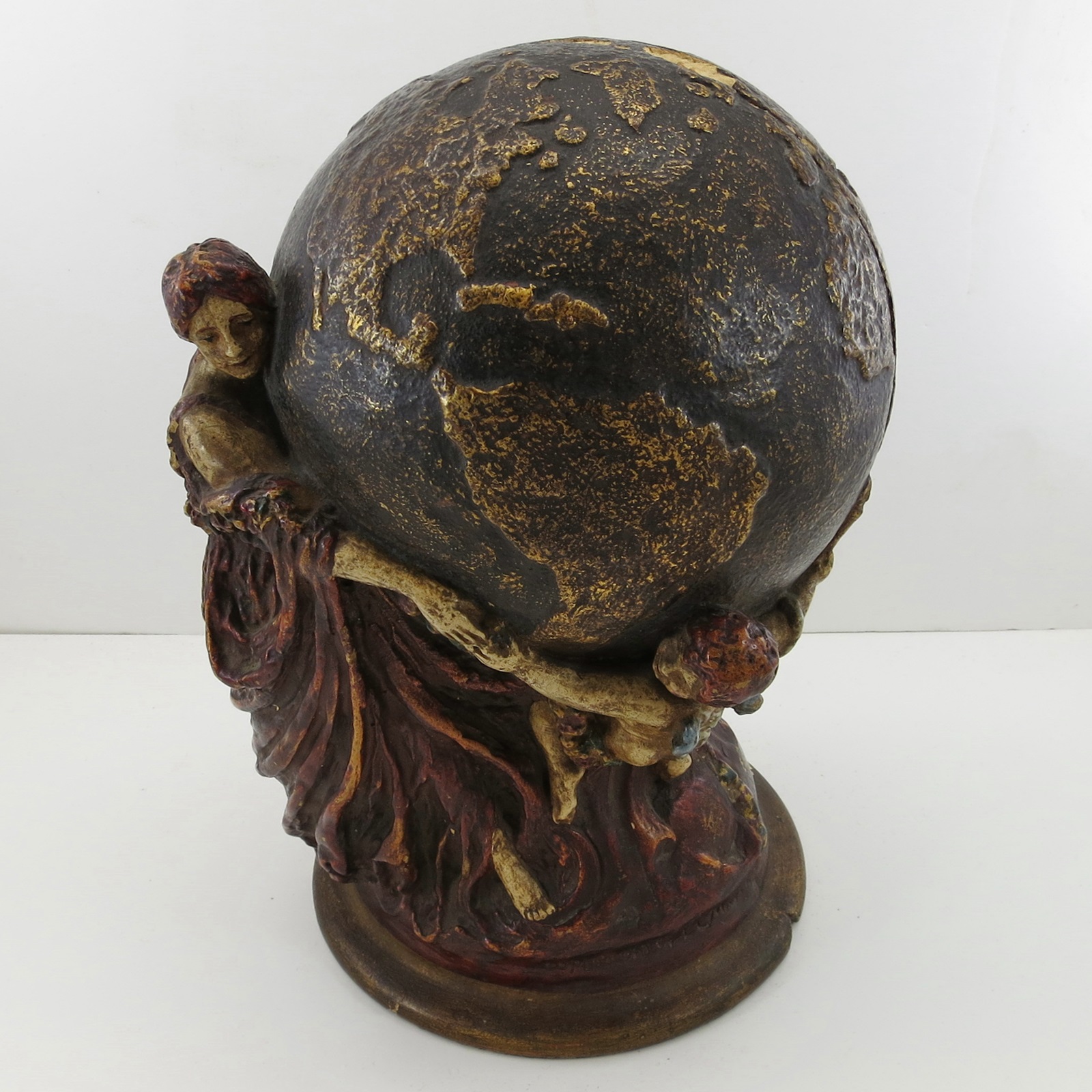 Our shop is ordinarily closed on Tuesday and Wednesday.  Laurence and I had decided that this week we would go and have a look around the Roadium on Wednesday morning.  http://www.roadium.com/  There are a lot of vendors at this market, and most of them do not have antiques or collectibles. Mondays are the best day for old stuff there, but what-the-hey…it's Wednesday; we are off of work and the sun is out!  Ready to go, empty basket in hand.  You never know what we are going to...