BUY
Shop online with us now. Just enter your keywords in the search box above and find your new treasure! We are constantly adding unique and rare items to our online shop. Can't find what you are looking for on our online shop? Our eBay store features our newest items, in Auction! Click here to see all of our current eBay auctions.
Still can't find what you are looking for? Our online inventory only reflects the tip of the iceberg! Contact us and let us know what you are looking for, we just might have it.
If you are in the Los Angeles area, drop by our store! If you love to treasure hunt in an old-fashioned antique store with lots of merchandise displayed and even hidden in nooks and crannies, Studio Antiques is a GREAT place to browse. We offer layaway and accept all major credit cards.
SELL
We are always on the hunt for fantastic and unusual items, big and small!
If you are cleaning out your storage, moving or just have If you have a couple items you are interested in selling, let us know! You can either snap a few pictures and send them to us via email, or you can just drop our shop (Please call ahead to make sure that we are available). We will let you know if we are interested, and what we would pay for it. In some cases, we may suggest consignment on eBay as an option.
TRADE
You may have something we are interested in, and we may have something you are interested in! Who knows? Maybe there is a trade we can work out?
Other services we offer:
We Are a Registered eBay Drop Off Location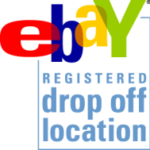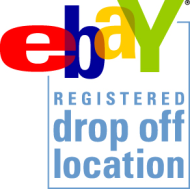 We are a proud registered eBay Drop-Off location. Having been a selling member of eBay since 1998, we offer the ability for our neighbors and customers to let us sell their items on eBay for them! We specialize in all antiques & collectibles and have sold all kinds of items big and small. We can come to you for the larger items (call ahead for more information), but welcome you to come by our location as well. Let us take the hassle out of selling your things on eBay!
Click here for more information
Appraisal Services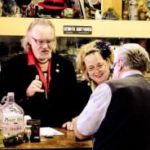 Do you need a formal written appraisal for your Antique or Collectible? We can help you!
We have many years of experience providing written appraisals for legal and insurance purposes. Please Contact us for pricing information
Let us use our years of expertise and experience for you!
Please Note: Due to the high volume of requests we receive, we do not currently offer simple verbal appraisals, over the phone or via email. (Unless you have consigned the item with us.) We hope to begin offering this service, online, in the near future. Thanks!
Estate Sale Services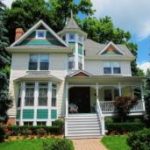 Many real estate agents have recommended us to their clients to assist in running Estate Sales for them. An Estate Sale generally refers to the entire liquidation of a home for the purpose of selling the property.
We would be happy to meet with you to discuss the possibilities of conducting an estate sale on your behalf. We price and arrange everything within the residence in preparation of the sale. Additionally, we would run a comprehensive marketing campaign to get the word out. During the sale days we will be there with our staff to operate the sale. Feel free to contact us for more information.
If you are interested in attending an upcoming Estate Sale, check out our Home Page to see when we are holding our next sale. Hope to see you there!